"MISS TOPPAN MAKES H.H. HOLMES LOOK LIKE AN AMATEUR."
"Jolly" Jane Toppan, the Boston-born black widow, has, as 1902 issue of The Saint Paul Globe described it, her face has a jolly, quizzical expression. A trained nurse by profession, Jolly Jane claimed the lives of thirty-one victims, all by her 45th birthday, making killers like H.H. Holmes appear like an amateur.
When Toppan was only a toddler, her family immigrated from Ireland to Boston. Both her mother and father died of ship fever on the journey over, and she and her two other siblings were turned over to foster care.
Toppan enjoyed causing the death of her victims just as much as she enjoyed describing their deaths, similar to reminiscing over a summer picnic. See Fatal – The Poisonous Life of a Female Serial Killer.
When Toppan gave her startling confession to her chief counsel, she could not remember the names of the victims; only that she killed thirty-one.
CAN I HAVE MY MORPHINE WITH WHISKEY PLEASE?
Jolly Jane was known as an "angel of death" and the earliest one I've covered. I've covered at least two of these types of killers before – Listen to Elizabeth Wettlaufer – Nurse Me Back To Death and Ivo Poppe – The Deacon of Death. Interesting psychology behind these killers. It's almost, or maybe it's like they believe they are doing the victims a favor. And perhaps they are.
When asked how she killed her patients Toppan responded, "I gave them doses of morphine and atropine tablets in mineral water and sometimes in a dilution of whiskey." she continued, "Then I also used injections just as I did at Cataumet. I do not remember how I need them all, but those that I recall were poisoned by atropine and morphine. My memory is not good; I forget some things."
I can only wonder if she forgot about the deaths of even more patients. 🤔
SORRY, meh, NOT SORRY
Her confession came to a panel of shocked physicians who "shivered as if they were in a draught," one newspaper proclaimed.
"Miss Toppan, you MUST be insane," the council asked. "Insane," she replies, "how can I be insane? When I killed those people, I knew that I was doing wrong. I was perfectly conscious that what I was doing was not right. I never, at any time failed to realize what I was doing. Now, how can a person be insane who realizes what she is doing and who is conscious of the fact that she isn't doing right?"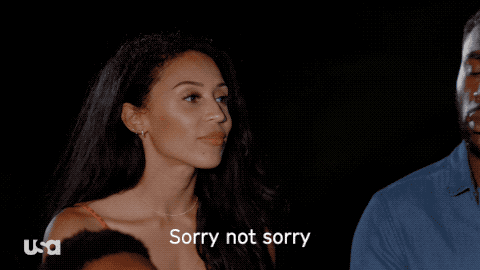 Jolly Jane confessed to killing her first victim while attending undergraduate school for nurses; she had the ultimate desire to cause the death of a person by her "own methods."
SHE KISSED THOSE SHE SLEW
That victim was a young man on the road to recovery when Toppan gave him a lethal dose of her prepared poison. To Toppan, the "death rattle in his through" was as sweet as music, and when his body went cold, she kissed him on the forehead.
"Soon, the mania became an uncontrollable passion." She said. "No voice has as much melody in it as the one crying for life; no eyes as bright as those about to become fixed and glassy; no face so beautiful as the one pulseless and cold."
Probably one of her most shocking confessions is that after she administers the poison, she would wait and watch excitedly as the victim is squirming around the table in pure agony. Once the "climax of the mania" passed, she would attempt to save them.
Sometimes she was even successful, but most of the time, the poison was too strong.
ARRESTED, DECLARED INSANE, DIED AT 84
Toppan was arrested after the small Massachusetts town noticed elderly patients under her care were dying at an alarming rate. One exhumed body showed "large quantities of arsenic" in the stomach; this was prompted local police officials to arrest Toppan.
Toppan was ultimately declared insane and stayed at under a watchful eye at the state asylum at Taunton, Massachusetts. Until her death in 1938, her keepers remember Jolly Jane as a "quiet old lady".
She died at 84.
---
SOURCES:
Fatal – The Poisonous Life of a Female Serial Killer.
https://www.newspapers.com/image/84111710/?terms=jane%2Btoppan
https://www.newspapers.com/image/78212167/?terms=jane%2Btoppan