The Seriously Crazy, But Totally True, Story of Liver-Eating Johnston!!
Whoa, what a crazy freaking story. I wonder why the story of John Johnston isn't more well known. 🤔 Most of the sources for this episode came from The Crow Killer book. I decided to start this story with the brutal murder of The Swan (John Johnston's wife) by a group of Crow Indians. Johnston earns his title 'liver-eater' after finding his wife raped, murdered, and scalped by the Indians. Johnston swears an oath of vengeance on the entire Crow Indian nation and soon becomes a specter of horror and death for all those unfortunate enough to cross his path. This is an excellent story and I really hope you guys enjoy it!
---
HOSTED BY: Jonathan Perry, Nicole LaPorte, & Jen Collins
PRODUCED BY: Jonathan Perry // Talkocast, LLC.
SOURCES USED: The Crow Killer book
SPONSORS: Audible.com – Check out Horrorscope by Will Lake narrated by me.
Today's second shot is brought to you by our friends at Nippitaty's Distiller
TAGS: western, Wyoming, Rock Mountains, Indians
SOCIAL: Facebook, Twitter, Instagram
---
SHOW NOTES
Photos of John Johnston
---
Photos of the Flathead Indian Tribe
---
17:30 – John Johnston's cabin
---
20:30 – Beaver hat craze
---
23:30 – Map of Indian territory in Wyoming at the time
---
Crow Indians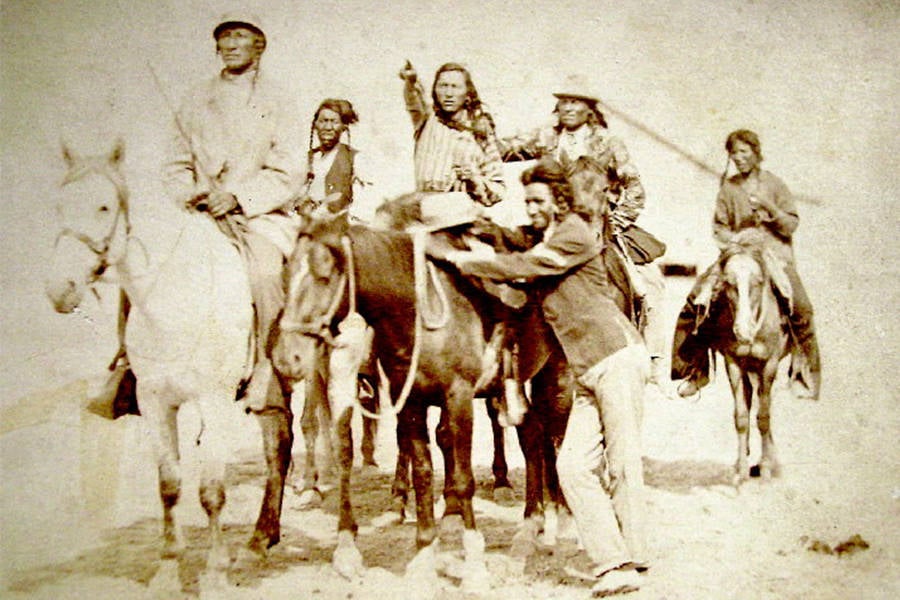 ---
The memorial of Liver-Eating Johnston